American Bank Announces Two New Branch Managers for San Antonio Locations
San Antonio, TX | July 5, 2023
Julie Welch and Meagan Bruner were recently named Branch Managers for two of American Bank's San Antonio area locations. Welch takes over as Branch Manager for American Bank's Universal City branch, located at 600 Pat Booker Road, in Universal City, Texas. Bruner is the new Branch Manager for the bank's Concord location at 200 Concord Plaza Drive, in San Antonio, Texas. Making the announcement was Byron Bexley, American Bank's Vice Chairman for the San Antonio market.
"It has been a busy and exciting time at American Bank," Bexley said. "We recently completed the merger of our former TexStar branches into American Bank which created some great opportunities for our staff. I'm pleased with how our branch teams have come together and that we were able to promote excellent bankers into new roles. We have such a talented team at American Bank, and Julie and Meagan are both great examples. Their experience as frontline bankers and leaders will serve our staff and clients well."
Welch, who was previously the Branch Manager at American Bank's Concord location, recently transitioned into an expanded role at the bank's Universal City branch. Bruner succeeds Welch as Branch Manager at American Bank's Concord location. In their new roles, both Welch and Bruner will provide leadership to their respective branches, while overseeing branch operational activities.
"This is a very exciting time at American Bank," said Welch. "I'm thrilled to be able to join our Universal City team. And with our recent acquisition of TexStar, it's a perfect time for me to share my experience and to work with our branch teams to implement American Bank's systems and products so we can deliver improved banking solutions to our clients."
Bruner added, "I'm grateful for the opportunity to lead our Concord branch team and to work alongside American Bank's expanding San Antonio team. We have a strong group of banking professionals and leaders at American Bank. I can't wait to share my own banking experience and perspective with our clients and to help them reach their financial goals."
About Julie Welch
With more than 40 years of community banking experience, Welch has a deep knowledge of banking and financial institutions. She initially joined American Bank in 2019 as a Branch Manager. Prior to that, she worked for numerous banks throughout South and Central Texas in branch operations and branch management roles, most recently serving as Lobby Manager and Vice President at Prosperity Bank in Corpus Christi.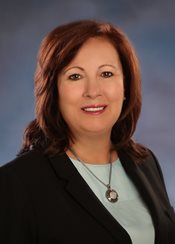 About Meagan Bruner
Bruner joined TexStar National Bank in 2020, which merged with American Bank in 2022. Throughout her banking career, Bruner has served in a number of roles, including teller, personal banker, and lending assistant. She brings a client-first approach to leadership and is a dedicated banker who enjoys building relationships with her clients.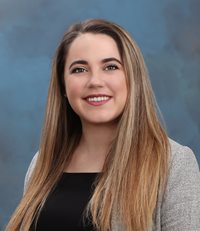 About American Bank
American Bank was founded in Corpus Christi, Texas in 1970. It is an independent financial institution with assets of $2.4 billion as of March 31, 2023. American Bank has 19 locations in the Texas communities of Austin, Houston, San Antonio, New Braunfels, Corpus Christi, Port Aransas, Rockport, Goliad, and Victoria. Since early 2022, American Bank has made two strategic acquisitions. It acquired ACG Equipment Finance based in Austin, Texas, which provides financing for essential business use equipment across the United States. American Bank also acquired TexStar National Bank and its six branch locations in the San Antonio area. American Bank's strategic plan includes growth in the size and scope of the bank's operations and geographic footprint; an exceptional banking experience for clients; and a position as a leading regional Texas bank. Services include Commercial Banking, with Centers of Excellence specializing in commercial real estate, medical, energy, SBA and technology lending; a full range of Personal and Business Banking services, including business and personal deposit accounts and loans; Wealth Management services including Private Banking, Investment Management, Trust and non-bank investments; a full suite of technology-enabled Treasury Management services; home mortgage and construction-related loans; and a full range of electronic banking services. More information can be found at www.americanbank.com. Member FDIC. Equal Housing Lender.