American Bank Names Stephen C. Raffaele as CEO
AUSTIN, TX | January 3, 2019
American Bank has named Stephen C. Raffaele its Chief Executive Officer effective January 1, 2019, as outlined in the CEO transition plan announced in June 2018. In addition to his new role as CEO, Raffaele will continue as President of the bank. Making the announcement was Ben B. Wallace, Chairman of the Board.
In January 2018, the bank announced a five-year strategic plan designed to leverage its strength as a community bank and its reputation for solution-oriented banking relationships. Key elements of the bank's vision include growth and investment in existing markets, coupled with the bank's previously announced entrance into the Houston and San Antonio markets. In addition, American Bank executed on its strategic plan in 2018 with significant investments in technology to enhance the bank's current and future products and services, as well as to improve productivity, its website and the bank's business and consumer online banking platforms.
Addition of the Chief Executive Officer role to Raffaele's duties is part of the bank's strategic and long-term succession plans. He succeeds Richard Scanio, who continues his involvement with the bank as Vice Chairman of the Board and remains actively engaged with client relations, community relations and business development.
About Raffaele
"Steve has been the architect of our vision to become a leading Texas regional bank, and he has recruited a highly experienced and talented team of executives to lead the bank toward that end," said Mr. Wallace. "While the bank is evolving, we continue to provide the personal service, community service and deep local market knowledge we are known for, along with the sophisticated products, services and technologies typically found in much larger banks," he added. "Steve has proved to be a capable and compassionate leader, with significant milestones leading toward our long-term goals already achieved. Under his leadership, we are excited to be introducing our unique style of banking to new markets in Texas and enhancing our relationships with clients who have already trusted us to find solutions for their financial needs. We see great days ahead for the bank and our clients."
Stephen C. "Steve" Raffaele is a longtime, well-known Texas banker with over 30 years of experience in the financial services industry. He joined American Bank in September 2016 as Executive Vice President and was promoted to President and Chief Operating Officer in May 2017. Prior to becoming associated with the bank, Raffaele held various executive positions with both publicly-traded and private banking organizations throughout Texas. His career includes positions as president, chief financial officer, chief operations/operating officer, chief strategy and chief development officer, as well as serving as a board member and investor in various banks. He is a Chartered Financial Analyst (CFA) and received a B.A. in Business from Baylor University.
"American Bank has a history as a leader in community banking, serving South and Central Texas for over 47 years. I am honored to have the opportunity to lead the bank and look forward to delivering on our commitment to serve the needs of our clients, employees and communities well into the future," said Raffaele.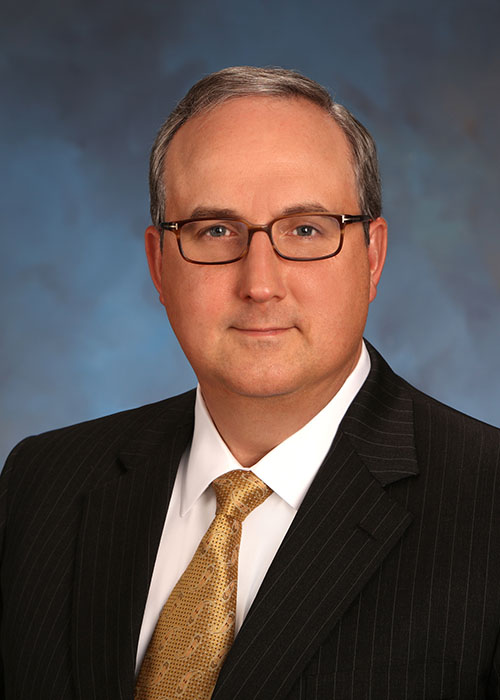 About American Bank
American Bank was founded in Corpus Christi, Texas in 1970. It is an independent financial institution with assets totaling nearly $1.4 billion as of September 30, 2018. The bank now has 16 locations in the communities of Austin, Corpus Christi, Goliad, Houston, Port Aransas, Rockport, San Antonio and Victoria. It also operates a network of 18 ATMs. The bank's strategic plan includes growth in the size and scope of the bank's operations and geographic footprint; an enhanced, exceptional banking experience for clients; and a position as a leading regional Texas bank. Services include commercial banking, with Centers of Excellence specializing in commercial real estate, medical, energy, SBA and technology lending; a full range of business and personal deposit accounts and loans; Private Banking for executives and professionals; Treasury Management services; construction and home-related loans; and a full range of electronic banking services. In addition, the bank's subsidiaries and other partners offer trust and asset management, insurance, and non-bank investment services. Those partners include American Bank Trust and Asset Management, the American Financial Insurance Services affiliate Borden Insurance, and American Investment Services, a division of Herndon Plant Oakley Ltd., member FINRA/SIPC. More information can be found at www.AmericanBank.com. Member FDIC. Equal Housing Lender.