Donette Stubblefield Named Managing Executive, Wealth Management
AUSTIN, TX | November 8, 2019
Long-time Wealth Management and Fiduciary Services industry leader Donette Stubblefield has joined American Bank as Managing Executive, Wealth Management. Making the announcement was Stephen Raffaele, Chief Executive Officer and President. Stubblefield's primary role will be to develop and implement the bank's wealth management strategy, including Trust, Wealth Advisory, Investment Management and Private Banking. Stubblefield will also continue to be very involved in the Houston community.
"American Bank is honored to attract someone with Donette's background and experience to lead our Wealth Management initiative in this newly-created role. Over her extensive career she has demonstrated an impressive ability to build and lead teams to ensure that high net worth clients receive the understanding, commitment and insight needed to grow and protect their assets. Many of our commercial, professional, executive and private banking clients need the personalized services of a multi-disciplined team of professionals tailored to their unique circumstances. Donette will ensure that we continue to grow our service offering with a focus on this unique approach," said Raffaele. "It's a privilege to welcome Donette to American Bank," he added.
"I am extremely excited to be joining the American Bank team," Stubblefield said. "I have admired the success American Bank has had in attracting talented bankers, taking advantage of new technology and expanding into new markets with a relationship-based approach, and I am honored to have the opportunity to lead American Bank's Wealth Management initiative and help continue to build the next great Texas regional bank."
In January 2018, the bank announced a five-year strategic plan designed to leverage its strength as a community bank and its reputation for solution-oriented banking relationships. One of the key elements of the bank's vision includes growth and investment in existing markets such as Austin Corpus Christi and Victoria, coupled with expansion into new markets including San Antonio and Houston, both of which took place in 2018. The formation of an integrated Wealth Management and Private Banking approach to serving the unique needs of high net worth clients was a key element in the bank's strategic plan.
"With loans and deposits having substantially grown in 2019, we are making great strides in introducing American Bank to clients throughout Texas. We plan to capitalize on this momentum by investing in our Wealth Management initiative, creating an ecosystem which allows high net worth clients to be seamlessly served by trusted advisors in Private Banking, Trust, Wealth Advisory and Investment Management, as well as Mortgage and Treasury Management. The leadership of a highly respected, knowledgeable and well-known Wealth Management executive like Donette will be a significant benefit for our clients. We couldn't be more excited to have her join us," said Raffaele.
About Stubblefield
Stubblefield joins American Bank in this new role having served most recently as Global Wealth– Houston Market Executive for BBVA Compass. She began her banking career at SouthTrust Bank in Birmingham, AL, a predecessor to Wells Fargo, in 1997. After working in the healthcare industry from 2006 to 2008, she joined BBVA Compass in 2008 and has held various roles in Trust and Wealth Management there.
Stubblefield graduated from the University of Alabama at Birmingham with a B.S. in Health Administration. She has been active in the Houston community, serving in various roles with non-profits and civic organizations. Currently, Stubblefield is a board member of the Society for Performing Arts as well as a member of the Executive Women's Partnership, as part of the Greater Houston Partnership. She is also a Certified Trust and Financial Advisor (CTFA), an Accredited Investment Fiduciary (AIF) and holds both Series 7 & 24 NASD licenses.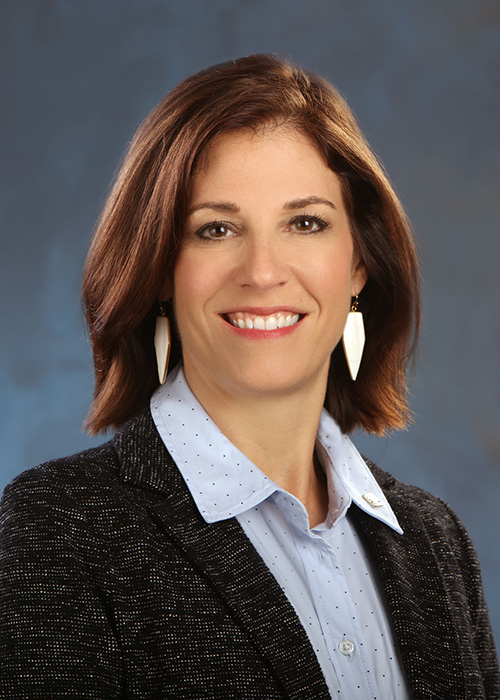 About American Bank
American Bank was founded in Corpus Christi, Texas in 1970. It is an independent financial institution with assets totaling over $1.5 billion as of September 30, 2019 and 14 locations in the Texas communities of Austin, San Antonio, Houston, Corpus Christi, Port Aransas, Rockport, Goliad and Victoria. It also operates a network of 19 ATMs. The bank's strategic plan includes growth in the size and scope of the bank's operations and geographic footprint; an enhanced, exceptional banking experience for clients; and a position as a leading regional Texas bank by 2022. Services include commercial banking, with Centers of Excellence specializing in commercial real estate, medical, energy, SBA and technology lending; a full range of business and personal deposit accounts and loans; Private Banking and Wealth Management for executives and professionals; Treasury Management services; home-related loans; and a full range of electronic banking services. In addition, the bank's subsidiaries and other partners offer trust and asset management, insurance, and non-bank investment services. Those partners include American Bank Trust and Asset Management, the American Financial Insurance Services affiliate Borden Insurance, and American Investment Services, a division of Herndon Plant Oakley Ltd., member FINRA/SIPC. Member FDIC. Equal Housing Lender.