Eric Vigil Joins American Bank as Chief Compliance Officer
AUSTIN, TX | November 3, 2022
American Bank announced Eric Vigil has joined the bank as Chief Compliance Officer. Making the announcement was Stephen C. Raffaele, American Bank's President and CEO.
Vigil has extensive experience in bank compliance risk management, having worked with regulators at all levels. For the past 12 years, Vigil has overseen compliance, BSA, loan review, audit, and enterprise risk management for multiple banks. Plus, his background in helping organizations navigate through acquisitions will benefit American Bank, which recently acquired two financial institutions.
"Eric is an accomplished leader and compliance officer with a collaborative, relationship-building style," said Raffaele. "His practical approach to compliance risk management combined with his broad banking experience will be invaluable as he leads our bank's compliance risk management discipline. It's a pleasure to welcome Eric to our growing American Bank team."
"I'm excited to join the dynamic team at American Bank," said Vigil. "The regulatory environment surrounding the banking industry is ever-changing. At American Bank, I know I'll be surrounded by experienced bankers and a great team who embrace doing things the right way. I look forward to contributing to the bank's strategic growth and maintaining its strong compliance risk management practice."
About Eric Vigil
Vigil joins American Bank with more than 12 years of experience in compliance risk management. During his career, Vigil has led teams with responsibility and oversight over compliance, BSA, loan review, audit, and enterprise risk management. Most recently, Vigil was Vice President and Compliance Manager for Frost Bank in San Antonio. Prior to that, he served as Senior Vice President and Senior Compliance Manager for Happy State Bank in Amarillo and Assistant Vice President and Compliance Officer at Amarillo National Bank, also in Amarillo. Vigil holds a BBA in finance and a BSFA in economics from Southern Methodist University. He is a Certified Regulatory Compliance Manager (CRCM) and Certified Enterprise Risk Professional (CERP).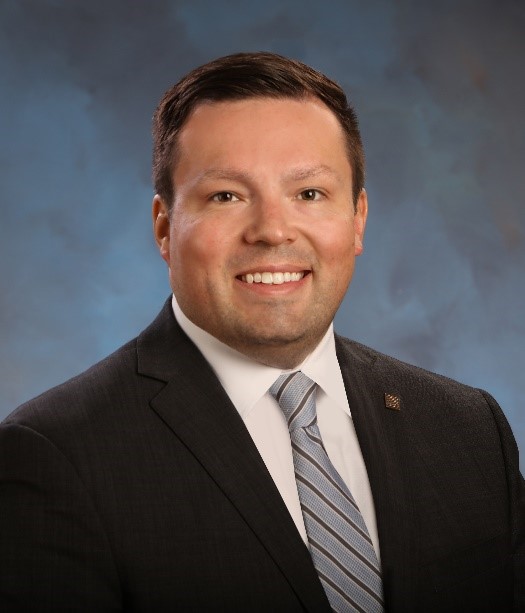 About American Bank
American Bank was founded in Corpus Christi, Texas in 1970. It is an independent financial institution with assets of more than $2 billion as of June 30, 2022. American Bank has 13 locations in the Texas communities of Austin, San Antonio, Houston, Corpus Christi, Port Aransas, Rockport, Goliad, and Victoria. On December 31, 2021, American Bank acquired ACG Equipment Finance based in Austin, Texas, which provides financing for essential business use equipment across the United States. On October 3, 2022, American Bank announced it had received regulatory approval and closed on its acquisition of TexStar National Bank. TexStar has six locations in the San Antonio, Texas area with total assets of $451 million as of June 30, 2022. American Bank's strategic plan includes growth in the size and scope of the bank's operations and geographic footprint; an exceptional banking experience for clients; and a position as a leading regional Texas bank. Services include Commercial Banking, with Centers of Excellence specializing in commercial real estate, medical, energy, SBA and technology lending; a full range of Personal and Business Banking services, including business and personal deposit accounts and loans; Wealth Management services including Private Banking, Investment Management, Trust and non-bank investments; a full suite of technology-enabled Treasury Management services; home mortgage and construction-related loans; and a full range of electronic banking services. More information can be found at www.americanbank.com. Member FDIC. Equal Housing Lender.