John Greenwood Joins American Bank as Austin Market President
AUSTIN, TX | December 11, 2018
American Bank has announced that John Greenwood has joined the bank as Market President - Austin. Making the announcement was Stephen C. Raffaele, President and Chief Operating Officer.
"I am extremely pleased to announce that John Greenwood has joined our highly experienced team of professionals in Austin as Market President," stated Raffaele. "Growth in the Austin and Central Texas area is a key component of the 5-year strategic plan we announced earlier this year, and I am pleased to have a leader with John's qualifications and expertise leading our expansion efforts in Austin," he added.
"John's in-depth knowledge of the Austin market is an invaluable asset, and his personal approach to serving clients is very much in tune with the unique, relationship-oriented, personalized approach for which American Bank has been known since its founding almost half a century ago," Raffaele continued.
About John Greenwood
Greenwood comes to American Bank with over 17 years of financial institution experience, most recently serving as Executive Vice President with Frost Bank in Austin with responsibility for leading an Austin-based team of bankers focused on middle market and corporate client relationships. In his new role at American Bank, Greenwood will be responsible for all commercial lending activities in Austin and the surrounding area.
A native of Austin and graduate of Westlake High School, he holds a Bachelor of Science in Finance from Louisiana State University. Active in the community, John has worked with many organizations in both leadership and volunteer capacities including Cancer Support Community of North Texas, Preston Center Rotary Club, Ronald McDonald Charities of Central Texas, Habitat for Humanity, the Austin Chamber of Commerce – Opportunity Austin 4.0, Leadership Austin, and the Muscular Dystrophy Association. John has served on the Central Texas Board of the March of Dimes for the past 6 years.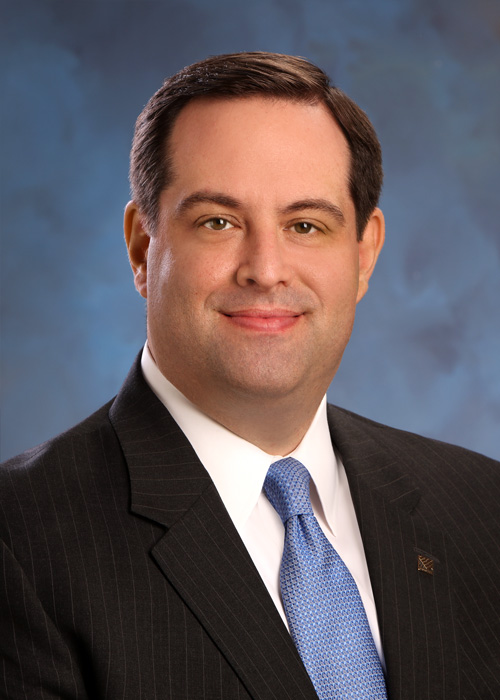 About American Bank
American Bank is committed to be a leading Texas regional bank by leveraging its strength as a community bank with a reputation for emphasizing client relationships and serving the communities in which it operates.
The bank was founded in Corpus Christi, Texas in 1970 and entered the Austin market in 2001. It is an independent financial institution with assets totaling nearly $1.4 billion as of September 30, 2018. The bank now has 15 locations in the communities of Austin, Corpus Christi, Goliad, Houston, Port Aransas, Rockport, San Antonio and Victoria. It also operates a network of 18 ATMs. The bank's strategic plan includes growth in the size and scope of the bank's operations and geographic footprint; an enhanced, exceptional banking experience for clients; and a position as a leading regional Texas bank by 2022. Services include commercial banking, with Centers of Excellence specializing in commercial real estate, medical, energy, SBA and technology lending; a full range of business and personal deposit accounts and loans; Private Banking for executives and professionals; Treasury Management services; home-related loans; and a full range of electronic banking services. In addition, the bank's subsidiaries and other partners offer trust and asset management, insurance, and non-bank investment services. Those partners include American Bank Trust and Asset Management, the American Financial Insurance Services affiliate Borden Insurance, and American Investment Services, a division of Herndon Plant Oakley Ltd., member FINRA/SIPC.
American Bank acquires TexStar National Bank
What you need to know
As of October 1, 2022, American Bank purchased TexStar National Bank. If you are interested in additional details about our acquisition of TexStar, we've created a merger guide including FAQs