Suzelle Tinnell Appointed Chief of Staff at American Bank
Corpus Christi, TX | October 3, 2023
American Bank announced the recent appointment of Suzelle Tinnell as its new Chief of Staff. Making the announcement was Stephen C. Raffaele, American Bank's President and CEO.
"The role of Chief of Staff is a strategic and important role for American Bank, and aligns perfectly with Suzelle's skills and experience," said Raffaele. "As a member of our executive team, Suzelle has been a wonderful colleague and advisor. I'm excited to continue partnering with her as we pursue our vision of becoming a leading Texas regional bank. This is an exciting time to be at American Bank."
For the past 11 years, Suzelle has served American Bank's clients and employees by overseeing enterprise strategy and planning, while also leading the bank's project management office. In her new role as Chief of Staff, Tinnell will continue to report to the CEO and be responsible for a variety of areas, including strategy, client experience, project management, and enterprise governance. She will office at American Bank's Shoreline location in Corpus Christi, TX.
"I am excited to have this opportunity at such an important time for American Bank," said Tinnell. "As we expand throughout South and Central Texas, it's essential that we successfully execute our strategic plan and remain aligned as a leadership team which will allow us to extend our proud legacy, and retain our independent, community bank spirit. I'm humbled and grateful to be part of a team of banking leaders who understand our vision and who are committed to delivering outstanding service to our clients."
About Suzelle Tinnell
Tinnell originally joined American Bank in 2012 as Manager of the bank's Project Management Office. She later transitioned to Chief Deposit Services Officer and eventually to Director of Enterprise Planning and Alignment. Throughout her career, she been actively involved in the community and currently serves on the Board of Trustees for the Texas A&M – Corpus Christi Foundation, the Board of Directors for Amistad Health, as a member of the Pan American Roundtable, and P.E.O.
Prior to joining American Bank, Tinnell worked for multiple banks in the Northwest United States, and she also served in an executive leadership role with Starbucks Coffee Company. Tinnell holds a finance degree from Texas A&M University – Corpus Christi.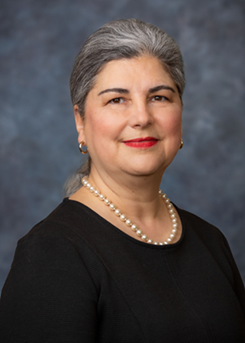 About American Bank
American Bank was founded in Corpus Christi, Texas in 1970. It is an independent financial institution with assets of $2.5 billion as of June 30, 2023. American Bank has 19 locations in the Texas communities of Austin, Houston, San Antonio, New Braunfels, Corpus Christi, Port Aransas, Rockport, Goliad, and Victoria. Since early 2022, American Bank has made two strategic acquisitions. It acquired ACG Equipment Finance based in Austin, Texas, which provides financing for essential business use equipment across the United States. American Bank also acquired TexStar National Bank and its six branch locations in the San Antonio area. American Bank's strategic plan includes growth in the size and scope of the bank's operations and geographic footprint; an exceptional banking experience for clients; and a position as a leading regional Texas bank. Services include Commercial Banking, with Centers of Excellence specializing in commercial real estate, medical, energy, SBA and technology lending; a full range of Personal and Business Banking services, including business and personal deposit accounts and loans; Wealth Management services including Private Banking, Investment Management, Trust and non-bank investments; a full suite of technology-enabled Treasury Management services; home mortgage and construction-related loans; and a full range of electronic banking services. More information can be found at www.americanbank.com. Member FDIC. Equal Housing Lender.