Free Personal Finance Management Tool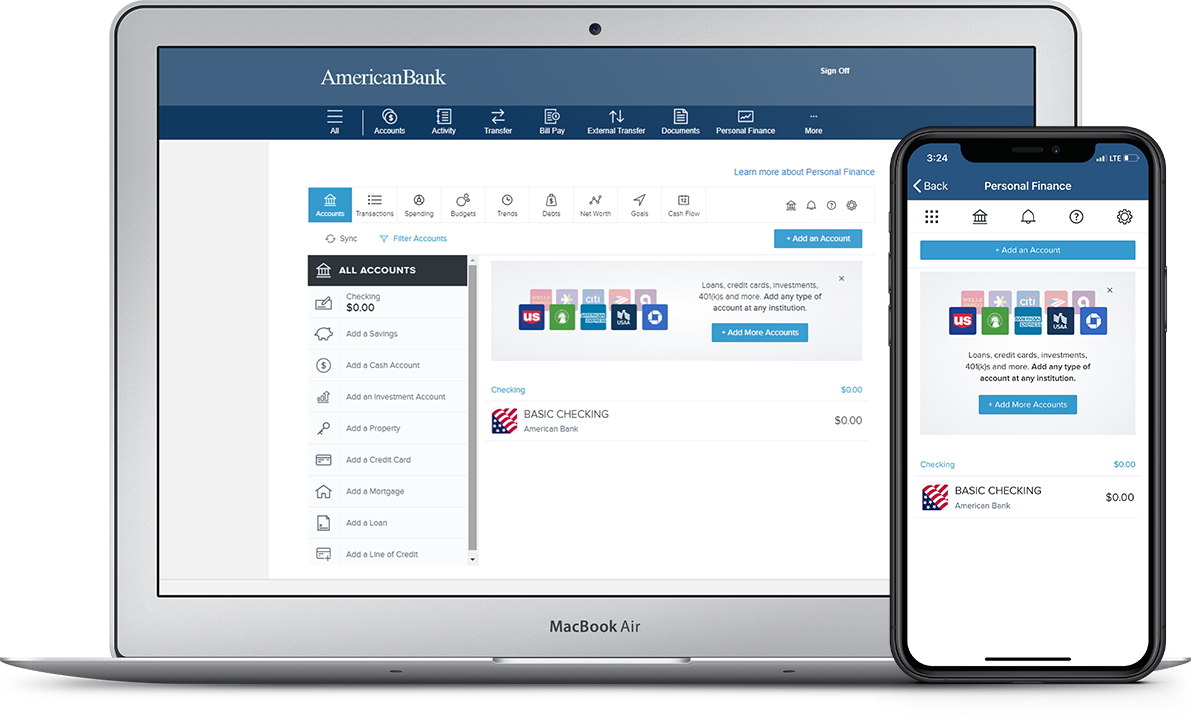 "Financial Health" is a destination you can reach by making better informed and more confident financial decisions. It's growing financially by taking one step at a time.
Use the free personal financial management tool inside Personal Online Banking and the Personal Mobile Banking app to easily and securely view all your financial accounts, from multiple financial institutions, in one place.
Get started on your path to financial health. Explore all the resources in the Personal Finance tool today
From the Personal Online Banking home screen dashboard, find and select the 'Personal Finance' icon from the navigation. (If you do not see it, select 'more' from the navigation and choose 'Personal Finance' from that list.)
There are two ways to get started from within the app: Tap 'more' and select 'Personal Finance' from the list, or on the home screen, tap the 'Personal Finance' icon.
With the Personal Finance tool you can:
Automatically categorize transactions
Analyze your monthly spending habits
Establish and maintain a budget with bubble budgets
Pay off debts efficiently
Monitor your net worth
Save for your goals
Get notified when you overspend
Personal Loans
We'll customize a loan solution that allows you the freedom to purchase a vehicle, plan a family reunion, consolidate your debt and more.